My Bar
All your ingredients in one place. For each one, quickly see how many cocktails you can make with that particular ingredients.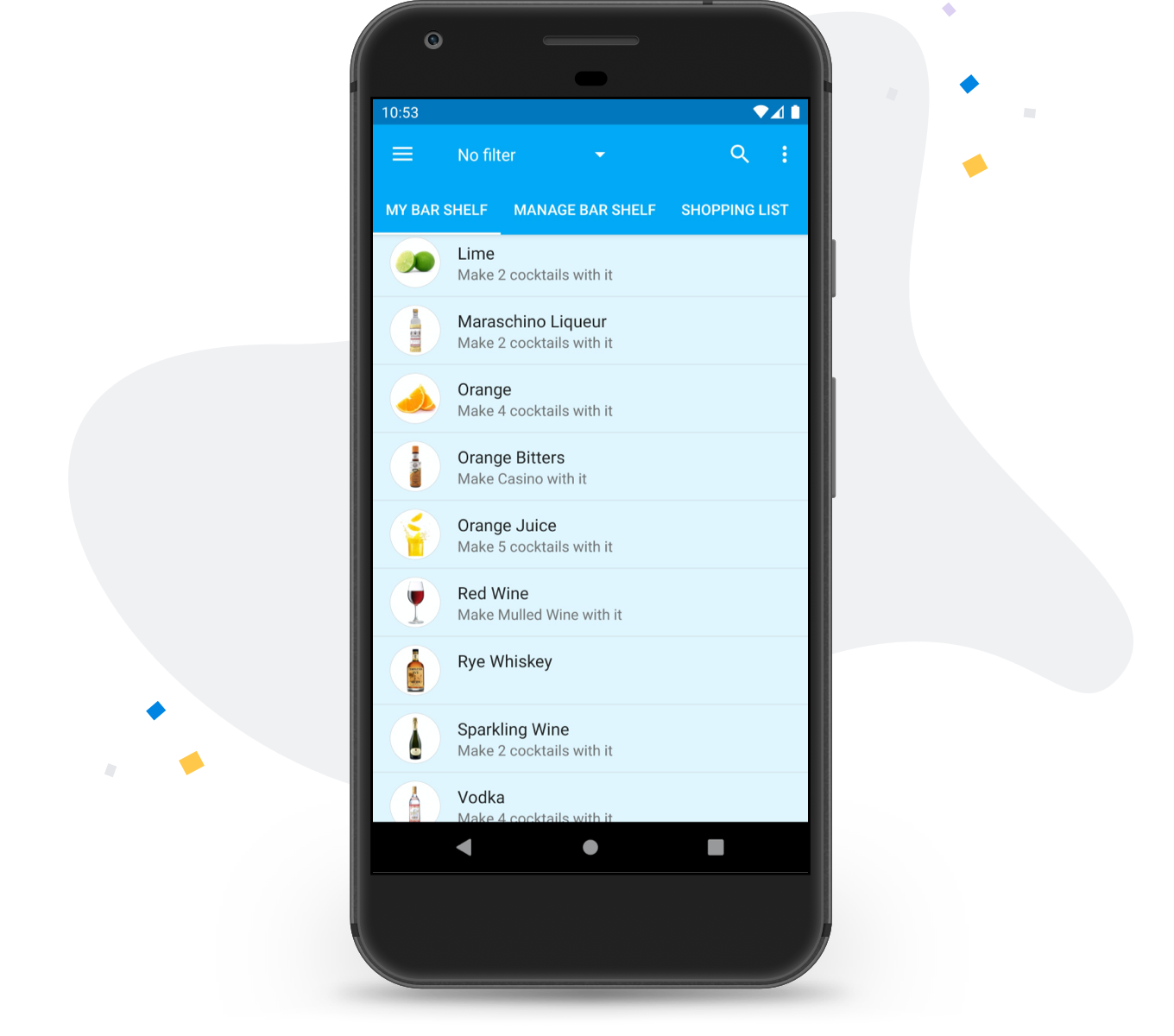 Manage Bar
Choose what ingredients are on your bar shelf, see how many cocktails are available with that particular ingredient.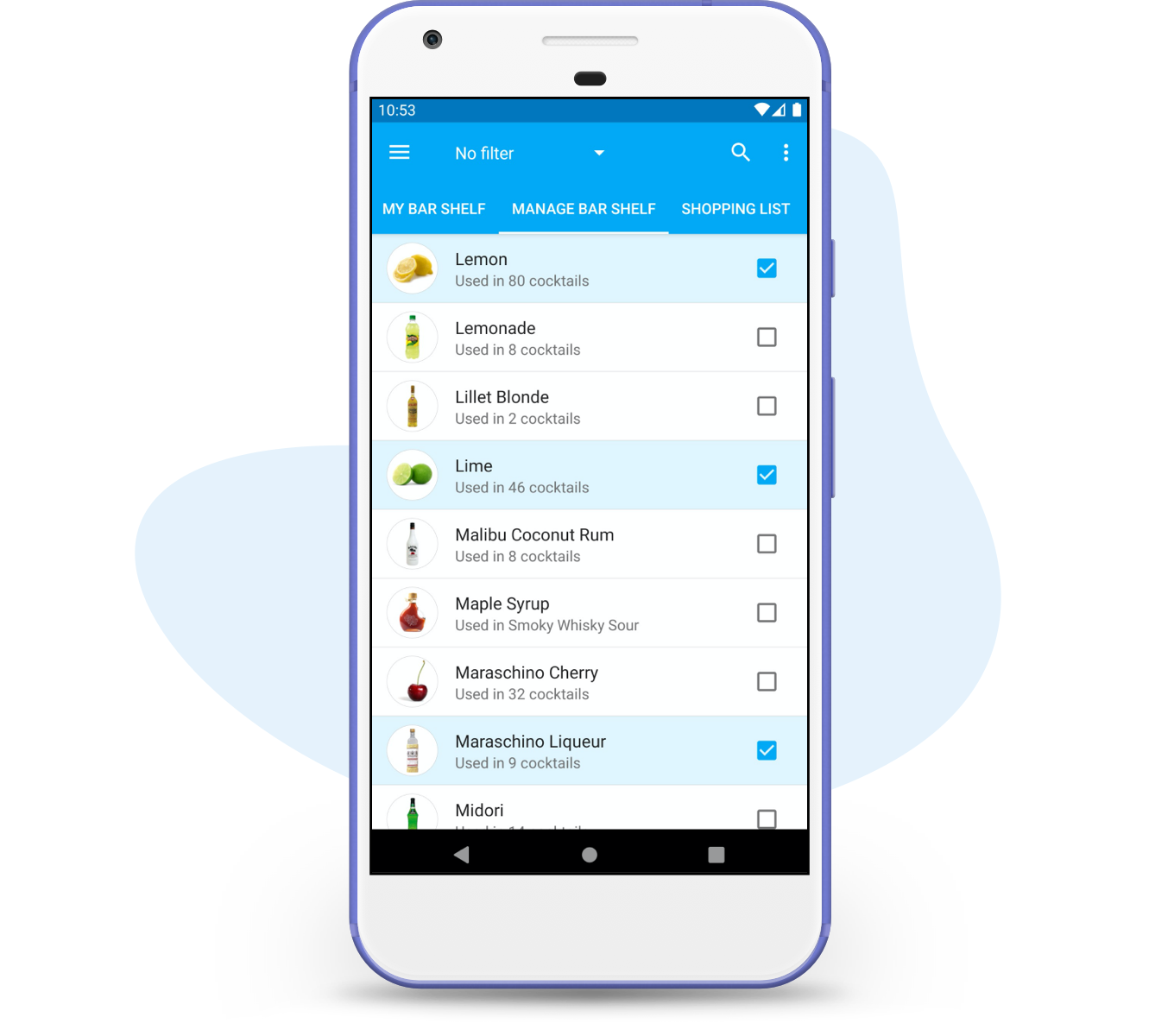 My Cocktails
All cocktails you can make using only ingredients you have. Below that list, cocktails that you almost can make, missing one or two ingredients. You can easily see what exactly you need to add to your bar shelf to expand the list of your cocktails.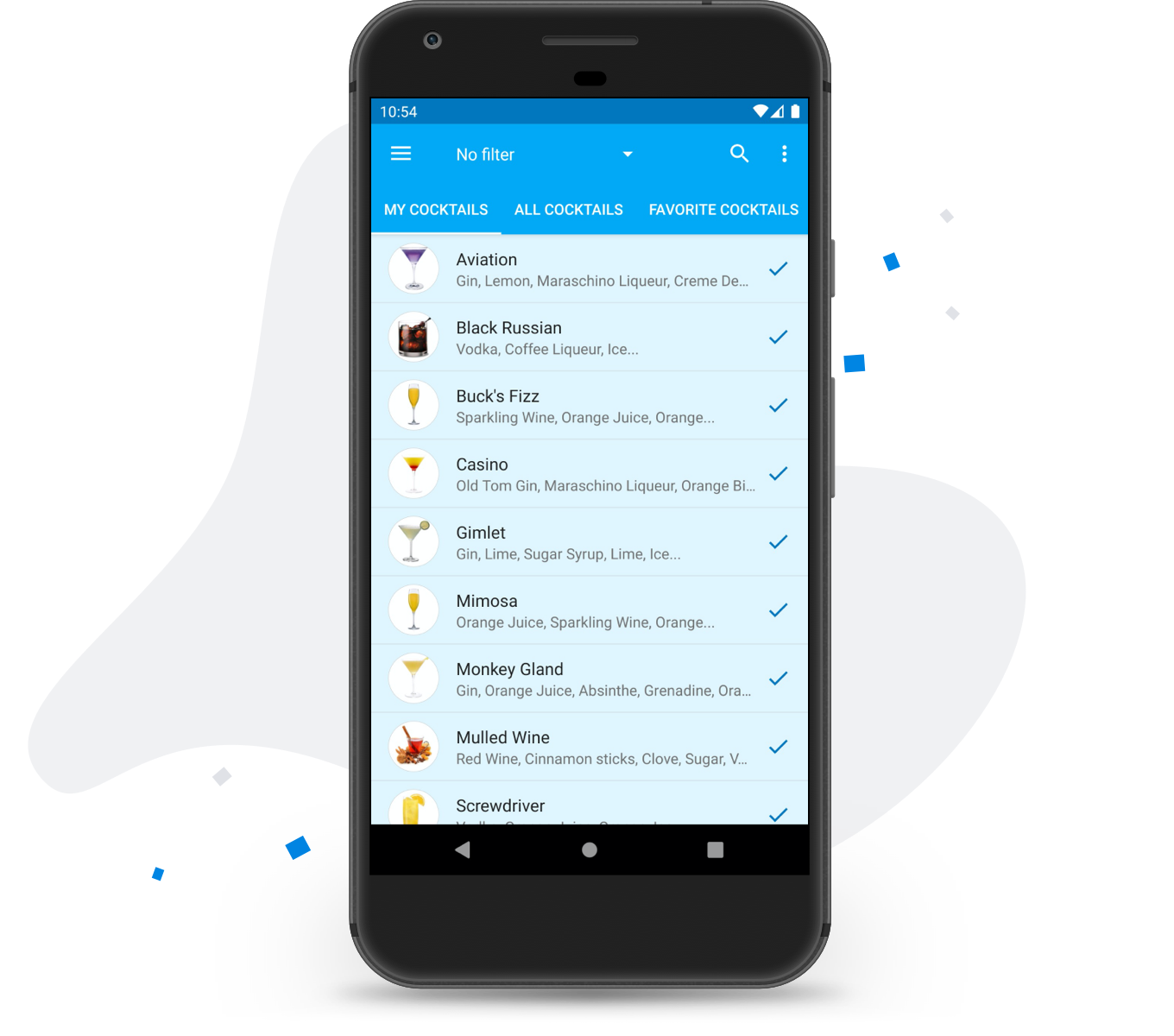 All Cocktails
Just a list of all cocktails available. Do you really care about 9000 cocktails other applications offer? Most of them you probably won't like. We include only carefully chosen and most popular cocktails. The cocktails you can make are highlighted, you know that you can make it. For other cocktails missing ingredients are listed.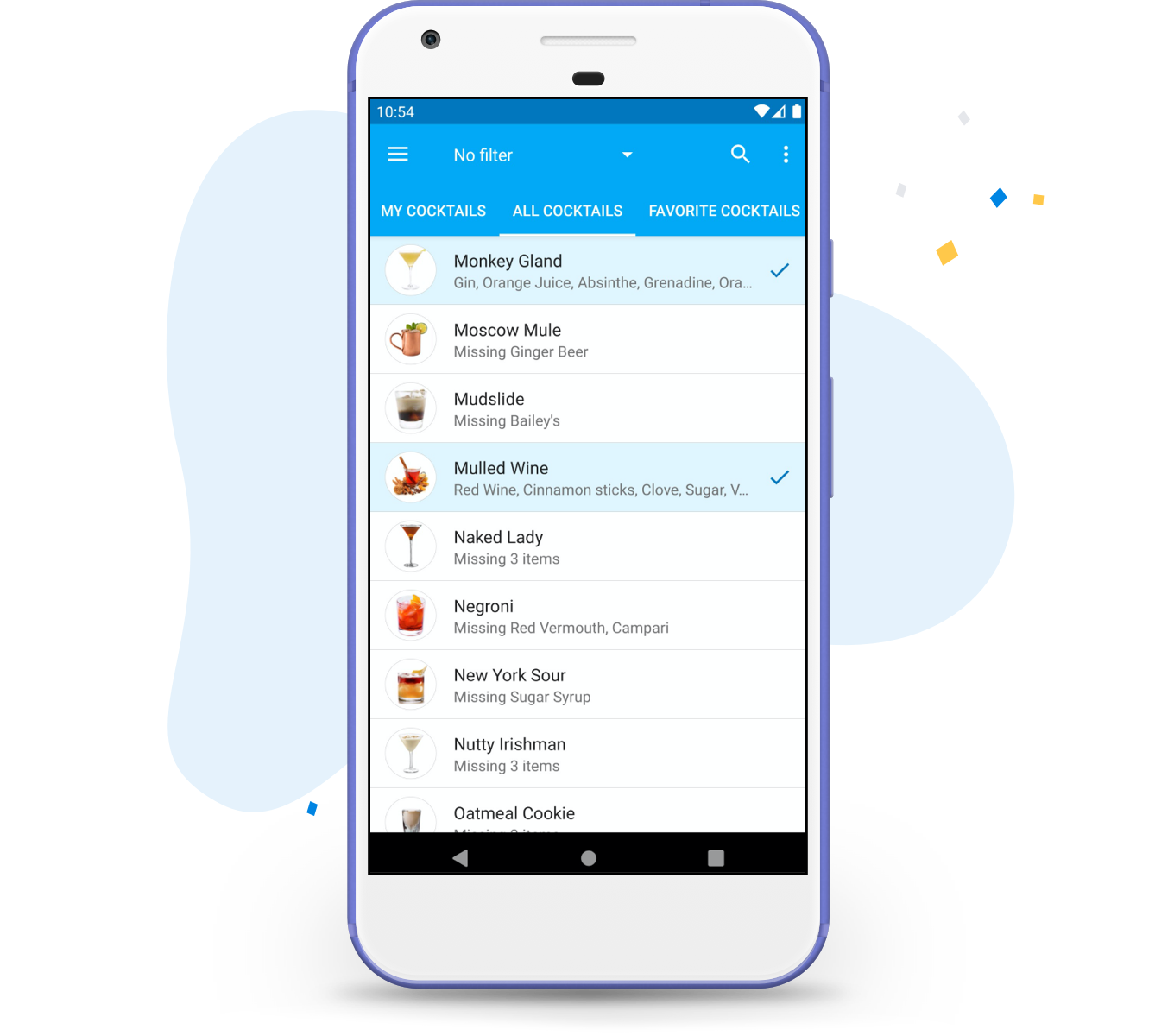 Cocktail Details
Cocktail description and a detailed recipe with the list of needed ingredients including garnish.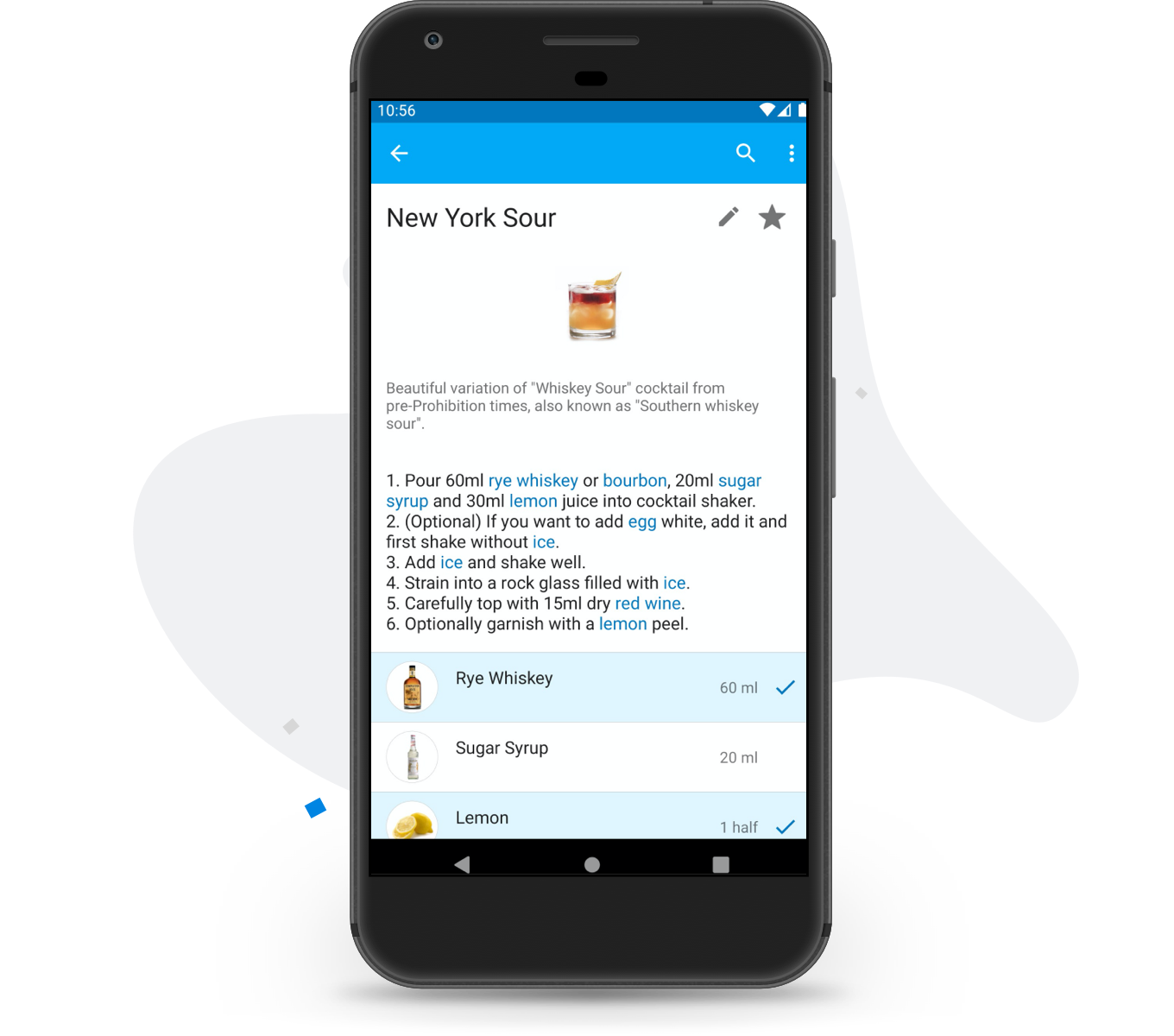 Ingriedient Details
Browse all cocktails with Tequila, for example, quickly see which of these cocktails you can make right now.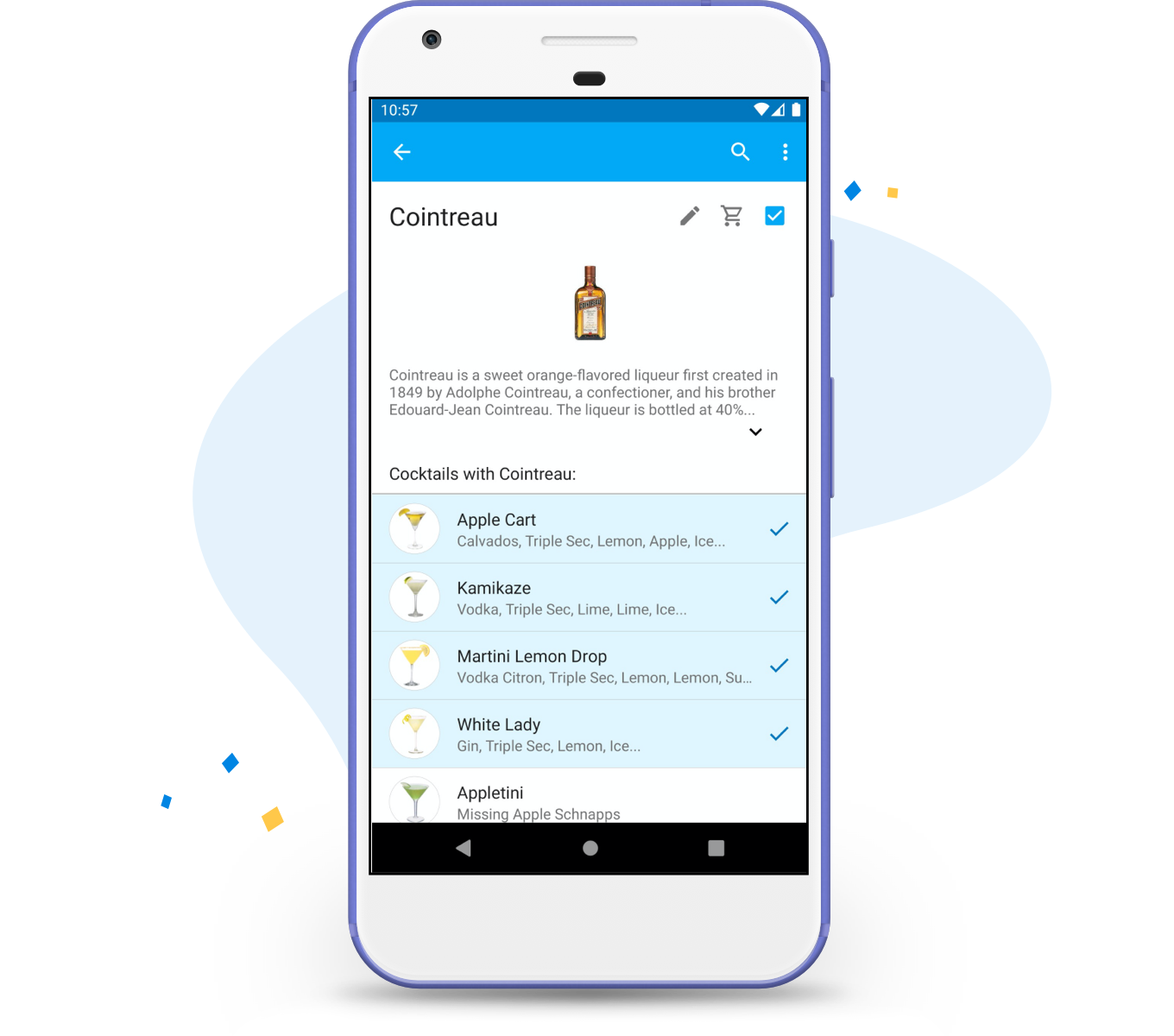 The only difference is that Pro version doesn't have any ads. All functionality is the same.
If you already have a Free version installed and want to get rid of ads, no need to install Pro version. Use "Upgrade" button in the navigation menu to remove the ads just for $2.
I'm working on it. An "alpha" version with basic functionality is available at https://mybar.app/app. If you use it and have suggestions (or problems), please send an email to contact@mybarapp.com. If you want to receive updates about the web version and My Bar in general, please subscribe using the form above.
Sorry, didn't have time to create an iOS version. Maybe in the future... Also, hopefully the web version (see the question above) will be almost as good as Android version.